Your bed is the centerpiece of your bedroom. It's not only a place to rest and recharge, but it can also be the focal point which will transform your entire space into a cozy sanctuary. With so many beds available in the market today, it can be difficult to find one that's perfect for you. But with just a few simple tips, you can narrow down your choices to only the best beds that suit your needs and fit into your bedroom perfectly. By considering the most suitable size, support and comfort, you will be able to make an informed purchase decision for the perfect bed!
Fitting the Perfect Bed

Queen Bedroom Set
Brewgan Collection by Benchcraft
SKU: B784-31×1+B784-36×1+B784-92×1+B784-46×1+x1
Whether you're dealing with a small bedroom or looking to spruce up a larger master suite, making the best use of your space is crucial. Fortunately, there are many furniture and decor options to help maximize the usable floor area of your bedroom while still achieving a stylish look. From different sizes and styles of mattress frames to headboards, functional furnishings can help create an atmosphere that meets the needs of everyone from children to adults and even teenagers. With twin size for smaller bedrooms, full size for teens, queen for couples, and king for luxurious comfort – no matter the size of your space there is something that will make it work! By being smart about how you experiment with different pieces, you can make sure that you're making the most out of your bedroom size.
Designing the Perfect Layout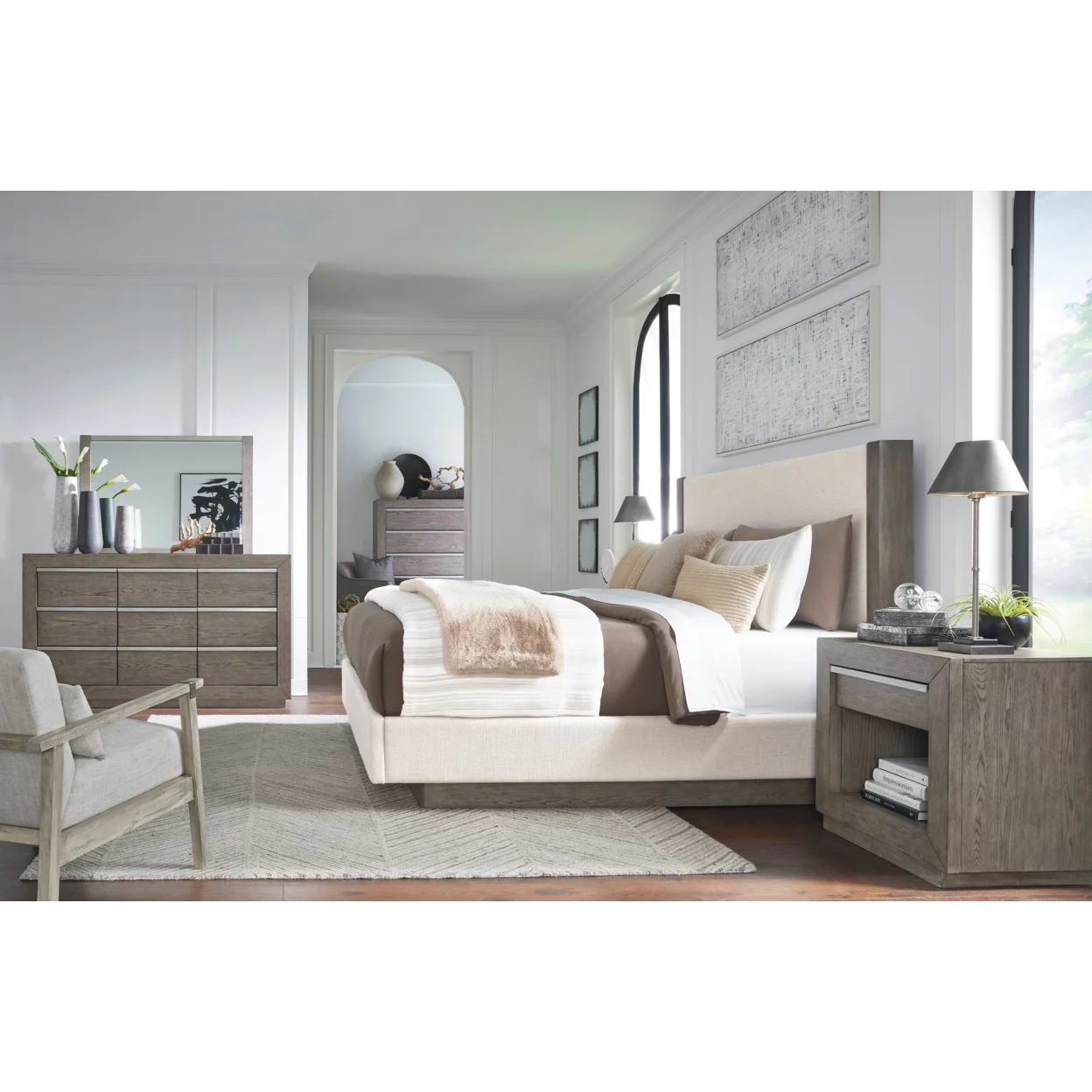 King Bedroom Set
Anibecca Collection by Benchcraft
SKU: B970-36×1+B970-46×1+B970-31×1+x1+B970-91×1
Getting the layout of your bedroom just right will give you a relaxing, tranquil atmosphere. It can be tricky to make the most out of a small room but there are some easy tricks to create a practical and cozy space. Firstly, you should measure the dimensions of your room before committing to any furniture. Placing your bed in the center of a room or in one of its corners can have an important impact on how much space you conserve, helping you make room to walk around freely and creating a pleasant environment overall. Sizing and placing other furniture pieces such as dressers, closets and desks is also important when creating an ideal bedroom layout that meets all your needs while making sure all elements are contained within the parameters of each room's dimensions.
Setting the Perfect Mood
Transitional California King Panel Bed
Juararo Collection by Signature Design by Ashley
SKU: B251-58+56+94
Having a cozy feeling in the bedroom is essential for relaxation and peace of mind. There are a variety of styles, textures, and materials that can be used to give any bedroom the desired cozy ambiance. From wooden headboards to metal finishes and upholstered designs – there are countless options that can be used to give your room an inviting feel. To really create a cozy atmosphere, you should choose materials that have rich textures or colors. Try incorporating some of the latest trends like exposed brick walls, natural elements like driftwood or things with soft tones such as velvet cushions. You can also choose fabrics and materials that will add warmth to your bedroom such as wool or hessian. By combining different styles, textures, colors and materials you will be able to create not just a beautiful but also warm and comfortable environment in your bedroom.